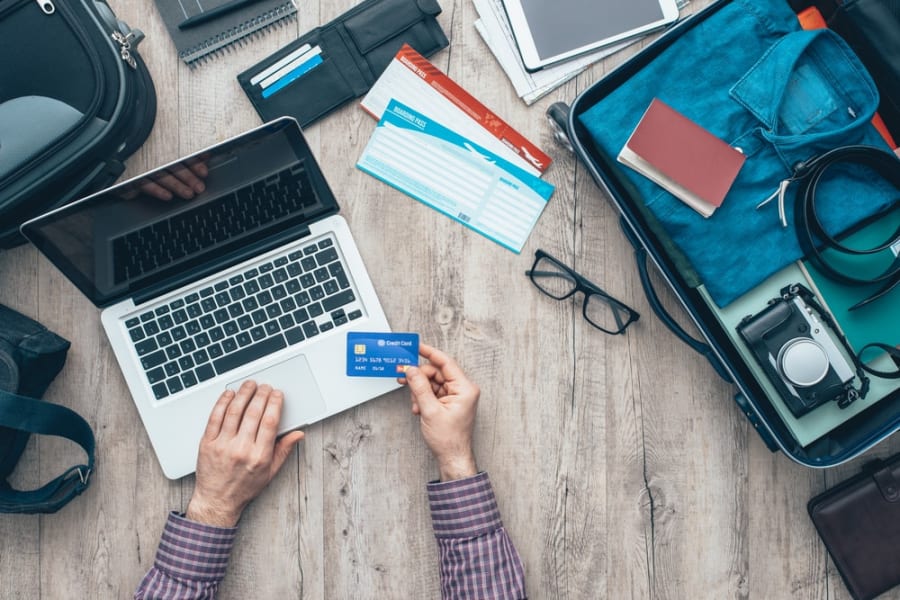 A diehard shopaholic at heart, Rahul was often the butt of jokes at home and the workplace. His colleagues often pulled his leg, asking him if his shopping sprees left him with enough money for food. Little did they know that Rahul was smarter than they imagined.
As it turned out, Rahul's shopping addiction brought him unprecedented returns.
Rahul had always dreamt of taking a solo vacation to the beautiful island of Santorini in Greece. Ironically, his endless credit card purchases were what helped him realise his dream vacation.
Here's how Rahul harnessed the power of plastic money and 'rewarded' himself with a much-awaited break abroad.
Racking up the reward points
Did you know some credit cards allow you to convert your reward points into air miles?
While his friends were busy teasing him about his binge-shopping, Rahul was patiently accumulating reward points on his credit card. He was careful not to over-leverage his expenses on the card, and spent wisely to earn the maximum reward points possible on his purchases.
And guess what? After two years of gathering travel reward points from his shopping sprees, Rahul redeemed them on a flight ticket to Greece. All he had to pay was for taxes!
Putting cash back to use
Rahul's credit card offers cashback on all retail and online transactions. This cashback is a percentage of the amount of the purchase made. He was well aware that plenty of brands have attractive tie-ups with his bank's credit card, so he went about maximizing his opportunity to earn from his spending. He also capitalized on the fact that many credit card issuers have their own online shopping portals through which one can shop and stand a chance to avail of increased rewards.
When it was time to book into a resort for his stay in Santorini, Rahul used the surplus money earned from the cashback to make his online hotel payment.
Shopping done right
When it came to shopping for his trip, Rahul bought everything online from a website that offered 10-20% discount for credit card holders. For costlier items, such as an expensive pair of noise-cancelling earphones, he opted for no-cost EMIs so his budget didn't have to take a hit before the trip.
Thanks to the smart use of his credit cards, Rahul has not only been able to save money; he's also got the most out of his shopping at a bargain and managed to get his air tickets and stay practically free – all while getting his credit scores to shine.
Who says one needs to have a lot of money to travel! All you need to do is play it smart! If you too wish to be like Rahul but are unsure what credit card to get, visit Chqbook.com or Download the Chqbook App. Get personalized recommendations to help you pick the right credit card that is perfectly suited for your needs. Not just that, you enjoy a seamless application journey, you earn rewards too. So go on, opt for a credit card of your choice today and earn as you shop!