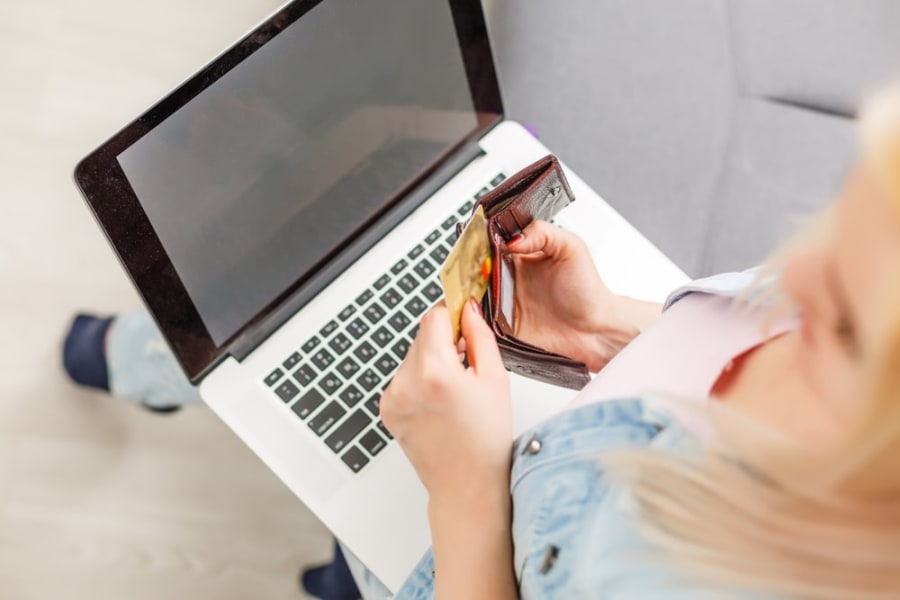 Getting a credit card is one of the first things you do after opening a bank account. Not only does it give access to some money before your monthly salary comes, it also comes with a lot of offers and cashback at partner outlets. However, since this is money you have borrowed from the bank, you need to handle the credit card with a lot of care. The credit card allows you an interest free period to pay the bills. However, even a small bit of carelessness of missing that deadline can lead to financial loss and make a big dent on your credit score.
Choose your card carefully
Not all credit cards provided are the same. Your card needs to be on the basis of your requirements and the pattern of your spending. They have different credit limits and each card has offers on a selected different number of merchant outlets. You need to make sure that those outlets are actually the ones you use for your shopping. For example, if majority of your shopping happens on Flipkart but your card provides cash back on Amazon, you are not getting the benefits from it.
Lookout for excessive charges
Even if you have selected a credit card that is going to give you amazing shopping benefits and you find it tailored to your requirements, you need to lookout for some excessive charges that may be linked to your card. Credit card come with a lot of different named charges, which is there trick to fetch money from the customer, in lieu of joining fees, annual charges, surcharge, statement fees, service tax and so on. And these charges are levied apart from the interest charges on transactions made through the card.
Pay whole outstanding bills on time
First of all, missing the interest free period is a big no-no as it will lead to heavy interests being levied upon the bill. While paying your bills, it is better to pay the complete outstanding amount and not just the minimum amount due. It helps in gaining credit score and keeping you safe from heavy interest.
Keep a check on your spending
Curtailing your spends when you are using your debit money is easy. You can see how much money you have and spend it wisely. Having credit money available with you can lead to impulse purchases. A 2012 study by Promothesh Chatterjee and Randall L. Rose observed that consumers who use credit tend to focus on the product's benefits as opposed to their costs. So, when you see an amazing offer with your credit card on Amazon on a new gadget that you did not intend to buy earlier, you are more likely to pull the trigger now.
Always keep shopping receipts
When you are using your credit card for everyday shopping, it can become very difficult and annoying to keep all the receipts safely. However, doing this will not only help you in keeping a track of your overall spending, but also helps you if some outlet tries to cheat you by overcharging. If you have the receipts somewhere safe with you, you can match them with your credit card statements to check if there is no overcharging. If you suspect something like that, having printed receipts will help stake your claim.
Never withdraw cash from Credit card
The interest free period of your credit card is almost never applicable on cash withdrawal from ATM, so keep this option only for emergency, otherwise be ready to be charged with heavy interests.
Be aware of your limits
You must know your spending limits. If you have no control on your spending habits and you're worried that you might overspend, you must ask your credit card issuer to lower your spending ability by managing your credit limit to some amount that you can manage on monthly basis. The issuer should be more than happy to oblige your request as ultimately they want you to pay the money back, and they can often make the credit limit change effectively immediately. If you don't want to go this way then you can use another strategy by having self control and setting up a self - imposed limit for yourself, say $1000, and then after you've spent that amount, put your card away and forget about it until the beginning of the next month or until you pay your full credit card bill. This strategy will not only allow you to maintain a larger credit limit but will also teach you to manage your budgeting skills. A little discipline will help you protect your financial future. By making a sparing use of your credit card, you can build a strong credit history and make yourself eligible for better credit cards and loans at lower interest rates. Even not only that, it teaches us a great lesson about life too, you will be practicing yourself with the highly valuable budgeting skills that will help you improve the quality of life for the rest of your life. While having a credit card can give you access to some amazing deals and let you shop freely and pay the bill collectively at once, you need to use it as an educated buyer. Keep the afore-mentioned things in mind, be on your toes and you are good to go and enjoy your benefits. Gain some knowledge about credit score through chqbook. You can gather some tips from the expert's about how to choose the right credit card for yourself.