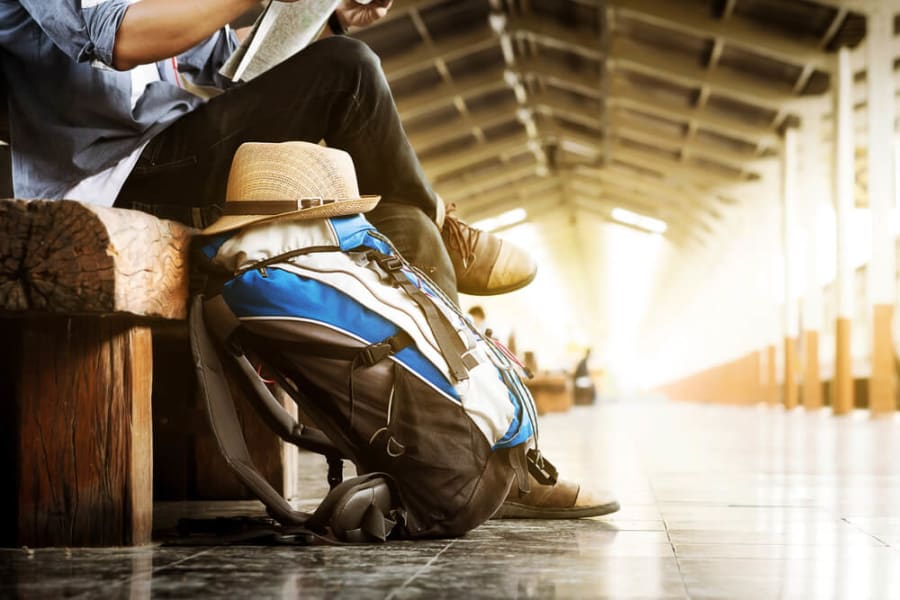 If the urge to explore new places, make new friends, and experience different cultures seem appealing, you are a free soul. Unfortunately, travel isn't cheap. Still, money need not come between you and your wanderlust. There are many ways you can travel frugally to see the world, and save money while at it.
Here are eight ways to travel like a minimalist:
1) Book an Airbnb (Hostel In case of traveling alone)
An Airbnb is a great (read cheaper) alternative to staying in a hotel. The experience is so much more personalised. You can make friends with your hosts and ask them how to plan your sightseeing, where to eat etc. With Airbnb, you also get to meet new people from various ethnicities and soak in the local culture while saving big bucks!
2) Shop like the locals
On the very first day, find out where the local supermarket is. Stock up on essentials such as water, packed food, milk, fruits, preserves, bread etc. This way you can avoid rushing to the restaurant every time you need a snack. It saves you a considerable amount.
3) Cook for yourself
Book an Airbnb that comes with a usable kitchen. Buy your ingredients at the grocery store and cook a meal or two a day for yourself. Not only it is economical, you can also enjoy some comfort food if you're in no mood to step out. If you want a view, pack your lunch and enjoy a picnic in the park, by the river, or on a hillside.
4) Avoid tourist packages
Everywhere you go, you will find package tours for travellers. These could be city tours or take you to nearby towns. While these are great if you're visiting a place for the first time, they do not come cheap. A minimalist way to enjoy the same experience would be to hire a bike or car and use Google Maps to see all the attractions at your convenience. Hiring a vehicle is inexpensive; if you have friends to split the rental it's even better.
5) Use public transport
If you don't intend to hire a vehicle, use public transport instead of expensive private taxis. Use trains, buses, trams, or ferry boats to get from place to place. If you are staying for a week or more, buy a travel card that can be used on public modes of transport. This turns out to be much cheaper than paying for individual tickets every day.
6) Plan your holiday around deals
Got a deal? Plan a holiday around it, not the other way around. Put up an alert for deals and grab air tickets and book accommodation whenever you spot a value deal. Keep a small stash of travel money handy so that you do not miss massively discounted options.
Planning your vacay dates first and then looking for deals is always more expensive. Avoid summer holidays, Christmas, New Year's, and long weekends. Food, stay, travel – everything around this time seems to be double its actual cost.
7) Give souvenirs a pass
Souvenirs almost always get lost in the pile of things at home within a few days. Also, snow globes or brass artefacts aren't really cheap. Is it really worth the investment? Better save the money and use it to enhance your holiday experience. Why not bring back memories of a lifetime instead?
8) Use your travel credit card for bookings
When it's time to purchase flight tickets and book your stay, be sure to use your travel credit card and you can earn cashback or exclusive discounts. You'll be surprised by the number of deals you can bag. You can also redeem the points on your credit card as air miles and maybe even get your air ticket for free! If you don't have a credit card and are looking to get one before your trip, be sure to visit Chqbook. Not only will it present you with multiple credit cards you can choose from, but also provide expert guidance on how to go about the same.
With your travel budget taken care of, nothing need stop you from holidaying the ideal way!