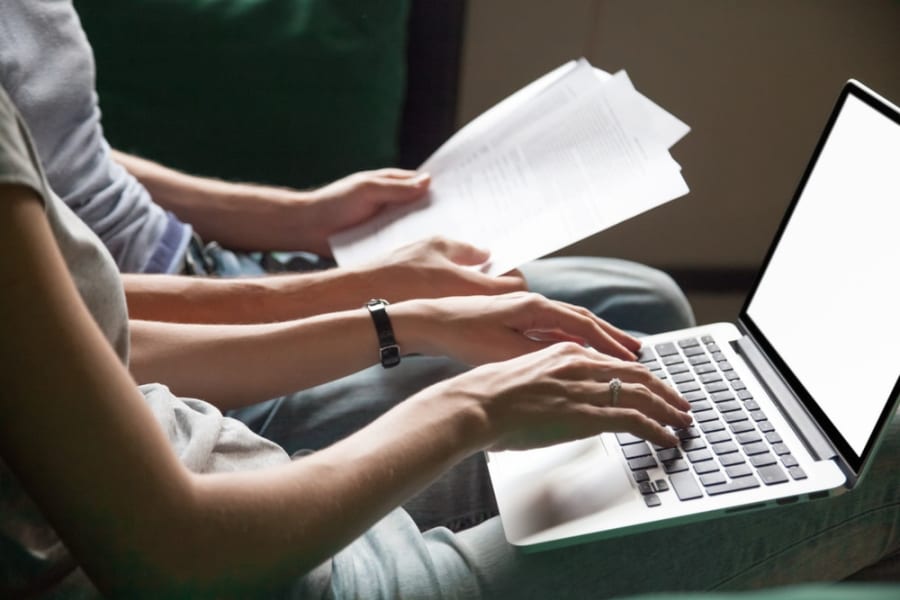 Taking home loans is a big decision for anyone, especially if you have decided on taking a home loan for buying a new home for you and your family. However, as with all the good things in life, getting a home loan is one of the challenges you must have to bear, especially the rules and regulations that are involved in getting the loan sanctioned by the lender in question. In this article, we shall look at the various rules that one needs to follow while taking a home loan, for these are the rules and formalities on the basis of which the bank would sanction your loan.
The first question that you might ask yourself is, how much could you actually afford? The answer to this question is pretty easy and it lies in determining the proportion of the money spent on repaying the EMI for the loan on the amount you earn as your monthly income. You should take up a loan which you can realistically repay, and that's possible only when the EMIs occupy about 40% of the expenditure on your income. This delicate balance can be tipped unfavourably if you try to borrow in excess of what you could actually repay. By calculating your loan to income ratio, you'd know whether or not a loan is repayable in the long term. Keeping this limit in mind is going to prove itself to be beneficial to you in the long run.
The second rule of taking a home loan is taking a loan with a short tenure. Usually, most home loans run for a course of ten or twelve years. The normal consensus is that with a longer home loan – and some of which can stretch up to a maximum of 30 years – one would be able to pay a lower ERMI. However, the reality is that a longer tenure and lower EMIs have an unpleasant aspect: you'd have to pay more by way of interest. Sure, short tenure home loans might sound like a heavy drain on your finances, but at least it's better than paying more for a period of time that is unnecessarily long. If, however, a long tenure loan was opted for a pocket-friendly EMI, you can easily shorten your loan tenure if you increase your EMI proportionately to any increase in your income, in order to not let that increment in EMI payment becoming a burden for you. In the end, better doing away with the obstacle as soon as possible sounds better than dragging it on down the course of years and decades.
The third rule is very, very, very important. When it comes to loans and their repayment, maintaining fiscal discipline is of paramount importance. Therefore, be very regular in your payment of EMIs, and try not to delay their payment. Failing this would necessarily adversely affect your credit score, which can make it very difficult for you to obtain loans in the future. Having a good credit history is the key in winning the trust of your lenders, and obtaining any kind of loan on favourable terms. This can be done if you can keep a list of all your investments and close the ones that are an unnecessary drain on your fiscal resources. By knowing where your money is and the place you're going to spend it on, you;re going to ensure a great degree of management and the efficient allocation of fiscal resources that would be solely dedicated to paying off your loan.
The fourth rule is more of an advice: in the event of you applying for a high-value home loan, remain cautious and opt for home loan insurance. Or, alternatively, you can take a term life insurance plan bearing the same value as that of your home loan. In this case, if anything unfortunate were to happen to you, your loved ones and dependents would remain secure because the money received from the insurance plan can be used to pay off the EMIs of the home loan. In this manner, you can ensure that your family or dependents would not default even you're not there to see the loan getting repaid.
The fifth rule is more of a hack, and this carries certain advantages if done properly. Even when your home loan has been sanctioned, keep an eye out for home loans with lower rates because the interest rate of your current loan is liable to change, and it would be common sense to opt for a loan that has a lower rate of interest. In case if you happen to chance upon a loan with a lower rate of interest, opt for a home loan balance transfer. After all, it's better to pay less as interest any time.
The sixth rule is carefully reading the fine print. It's there for a reason and it's there to be read, so that you're well acquainted with the terms and conditions of the loan in question. This will enable you to gain a broader perspective on the loan, and in effect, allow you to understand the various aspects of the loan. This would prevent the occurrence of misunderstanding and, in the event of any legal dispute with your lender, you'll have an obvious advantage now that you'd be well versed with the nuances that your loan plans involve.
Now that you've come to know about the rules that are involved in taking a loan, why don't you check out some of the offers that we have on here? At https://chqbook.com/ we have a number of lucrative offers that would enable you to select the loan that would be the most appropriate for you.