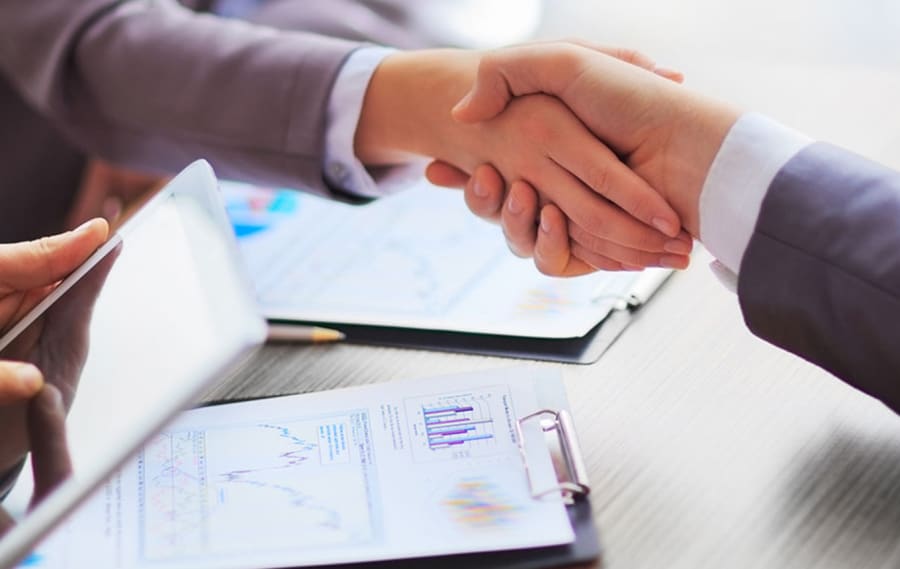 Rahul has been running a modest business for three years that he started using his savings. Although his business is doing well, Rahul is struggling with finances on his personal and professional front.
The procurement and holding cost of the inventory has blocked a majority of his capital, and he is only able to free up the capital slowly as sales happen. Additionally, he is unable to upgrade his operational requirements and stock up on new and hot selling items due to lack of finances.
Like many other small businesses, Rahul has been reluctant to go for a business loan till his brother-in-law, who too is a businessman, convinced him otherwise.
On his brother in-law's advice, Rahul opted for a loan that was sanctioned on the basis of collateral of the huge inventory he was holding. This has allowed Rahul to expand the product range, put better operational systems in place and shorten his cash flow cycle. He can now offer a slight discount on the old inventory as he can adjust his margins on the new products and probably free up his capital a lot quicker.
Capital and business
Capital is the lifeline of any business, and beyond a certain point, it becomes important to find sources of funding if the business has to be scaled up. Different businesses face different challenges which can be addressed with a fresh infusion of capital. Business loans come in different forms from various institutions such as banks, NBFCs, credit schemes, government initiatives, etc.
Some loans are generic, while others may be offered for a specific use. Similarly, based on the nature and tenure of the loan, risk profile of the customer and the industry, the lending rates will differ case to case.
Here is a look at the five reasons why businesses must consider taking a business loan
1. Cash flow management
Cash flow issues are temporary and may pop up depending on the business cycle. Businesses usually have to offer a credit period from the time they raise an invoice until the time they receive the credit. The credit period may range from a few days to a few months. In the interim period, the business needs to pay its vendors, employees, etc. This gap between service delivery and payment can be bridged by a small loan or overdraft to ensure there is no cash crunch.
2. Working capital requirement
Working capital ensures smooth functioning of day-to-day operations. Sometimes the earning assets are not generating enough revenue to keep the business going, similar to what Rahul has been facing with his business. In his case, the capital was tied up with inventory which resulted in stagnation. A working capital loan is one of the most common loans offered to small businesses that can be used to fuel sales, meet short-term obligations or grow the business.
3. Scale inventory
Some businesses may be seasonal getting majority sales during festivals or special occasions.. Similarly, some businesses may receive an unexpectedly large order or overwhelming response to an existing product. In either of the cases, the business needs capital to fulfill the demand. A timely loan can help the business scale up the inventory, which can be paid off once you start selling the new inventory.
4. Expand business
A business needs considerable capital to expand. You may need to purchase new machinery/equipment, purchase or lease more real estate, hire employees, etc. These are capital intensive decisions and are usually difficult to fund. Businesses that have been consistently posting profits, have managed cash flows well and have positive forecasting for the future are likely candidates for a medium- to long-term loan that could range from 10 to 25 years, depending on the need. These loans are secured in nature with a lien on the assets, real estate, machinery and sometimes even the personal assets of the business promoter.
5. Building a credit score
New ventures have no credit history; hence getting a substantial loan upfront is usually a challenge. Such businesses can avail small loans and repay them in a timely manner to build credibility so that when the need arises for a significant loan, there is some history for the creditor to judge. Businesses need to be careful while considering any loan. Borrowing money adds another layer of cost and risk to the business. Hence, it necessary to weigh the cost and serviceability of the loan. Business owners need to have a plan in place and ensure that the loan does not become a liability.
That being said, loans of different types are easily accessible to businesses today. The process has been almost completely digitised, the turnaround time on the processing of the application is down to a couple of days. The process is transparent, and lending rates are competitive. The government too is doing its bit by improving credit access to small businesses across the country. Consider a business loan the next time you are faced with any of the above challenges.
Visit Chqbook.com and find the different loans available to you for you to grow your business and have a steady cash flow.