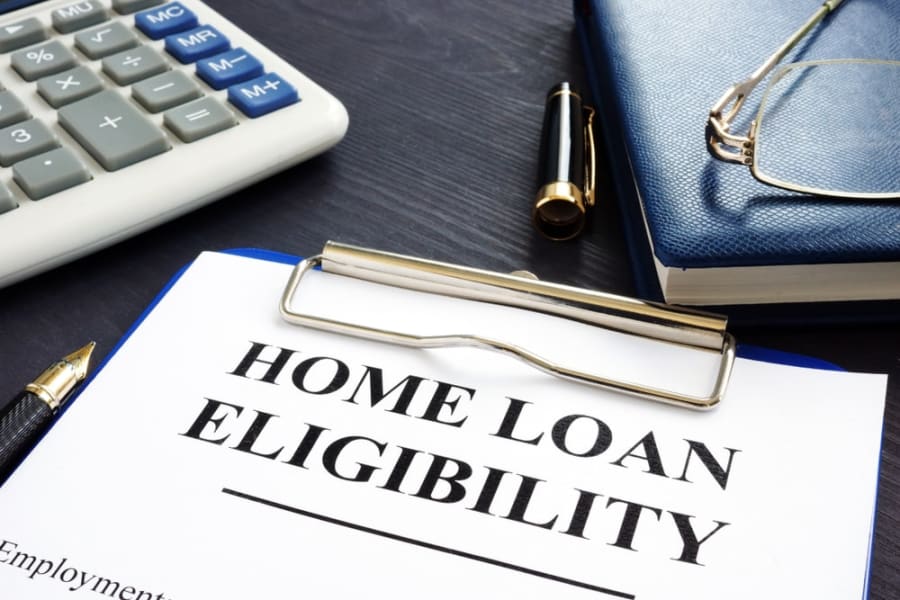 In India, buying your own house is a dream that everyone has. Previous generations used their life savings to buy a house towards the end of their careers. Thankfully, those days are gone now. Thanks to home loans, owning a house doesn't have to wait so long anymore. With all the banks offering attractive home loan schemes at competitive rates, owning a property is a lot easier today than it was before. However, a significant percentage of people who apply for home loans end up having a poor experience and have trouble repaying their loan installments. This is because they merely set their eye on their goal, which is to own a home by taking a home loan. But many finer details like tenure duration, prepayment options and the EMI amount you should choose determine the level of financial strain you put on yourself while you repay the loan.
The procedure for getting a home loan is as follows:
Home Loan Application: The procedure begins when you send a formal home loan application to the bank. The bank then asks for your personal details to better understand your needs, financial stability, and loan eligibility. You will need to submit a set of documents including proof of age, identity, address, income, employment etc. In most cases you will also have to provide details of existing properties as well, to be assessed for collateral.
Processing Fee: A loan processing fee for commencing the loan application process is also payable before proceeding further. This processing fee is non-refundable. The processing fee is usually 0.25-0.50% of the home loan amount. Some banks have waived off the processing fee, while others are open to negotiations. As an introductory offer, Chqbook is offering Zero processing Fees on home loan applications from over 20 banks.
Repayment Capacity Evaluation: The bank now starts the verification process. Your credit history is evaluated and the loan amount to be sanctioned is decided. You will need to go to the bank for a personal discussion with the bank representative who will ask for a few more details and specifics, which will be verified by the bank. The verification process will also see bank representative(s) visiting your residence or workplace.
Offer Letter: After the verification process is completed, if everything goes well and the bank is satisfied with the background check, they send an offer letter with all the details regarding the tenure, principal amount, and T&C. If you are satisfied, you sign the letter and keep a copy for yourself, and one is retained by the bank.
Property Verification: One main feature of mortgage loans is the bank's right to liquidate assets of the borrower. Hence it is important for the bank to properly verify all legal aspects of the property in question.
The Loan Disbursal: After the entire procedure is approved and the bank gives the green signal, the registration procedure starts. You must prepare all legal documents in the correct format which is approved by the bank's lawyers. The EMI amount can be decided based on your income and tenure. After the final agreement is signed, the disbursal process will begin as agreed upon.
Buying your dream home can turn into a nightmare really soon. This is because a lot of aspects are not considered by the borrower. Here are a few things to watch out for before signing the final agreement:
Take A Pre Approved Loan: If you are planning to buy a home in the near future, getting a pre approved loan is always recommended. Un-approved loans are at risk of being cancelled or disproved after you have paid deposits on your property. This means you lose out on both the deposit as well as the processing fee. A pre-approved loan gives better rates, and ensures that when you finally find your dream house, there is no way you miss out on it.
Read the Conditions Carefully: Before buying any financial product, it is always advisable to understand its basics before you even start searching for options. Not doing this always results in people ending up at the bank complaining that they have been scammed. The fine print is easy to avoid but it really helps you to be better prepared for unforeseen circumstances.
Home Loan Insurance: A home loan gives you a sense of security, because of the assurance of the payments and finances. However, extend this security to your family too, by taking home loan insurance. Home loan insurance ensures that in the event that the primary loan applicant dies, the remainder of the loan is paid for by the insurance company. This ensures your loan does not turn into a liability.
The Rate of Interest isn't Fixed: There are two types of interest rates to choose from. When you approach a bank for a loan you can choose to go for either a fixed rate or a floating rate. The floating rate changes with the condition of the market, and while it fluctuates based on the economy, it is linked to the bank's base rate. The fixed rate, as the name states, remains the same through the entire duration of the loan tenure. This fixed rate is offered at a premium so that the cost of inflation over the years is covered. However this 'fixed' rate is never really fixed, and in the T&C it is always mentioned that this rate will be revised by the bank, which will come as a surprise to someone who hasn't read the fine print. So do the smart thing and save some money for situations like the fixed rate fluctuation.
Always Compare Rates: While the range of different bank loans doesn't vary very much, everything included in the bank agreement varies to a great degree. Always compare home loans, rates of interest, and the processing fee to be double sure. Free home loan insurance is also offered by certain banks. Compare everything; compare banks, rates, processing fee, etc. For this check out India's Largest Home Loan Listing available on chqbook.com and choose the plan which works best for you.
Don't Chew More Than You Can Swallow: Cutting down on expenses is a crucial first step after your loan is disbursed, but being too optimistic can be harmful too. Your EMI must not exceed 40-50% of your salary, ensuring you have enough to cover your expenses without compromising on your lifestyle. Be realistic about the entire situation, and don't exhaust all your savings.
Conclusion:
There is also a chance that the bank may ask for an additional deposit in case the value of your property falls. Make sure you know about all the additional costs that might be involved in future. Getting a head start and being forewarned makes sure you get the best home loan solution for yourself. There is a lot of competition and numerous plans present, so it might take a while to find the right opportunity. Therefore it is important that you know what you are looking for when you are trying to select a plan that suits your financial needs. Once your home loan is approved, you are already the owner of your dream house. Following all of the above steps ensures you sleep peacefully knowing your dreams had a happy ending.